Calvin Klein
watch display
The Italian company Bread & Style in collaboration with Keystudio Arredamenti created an eye catching display for the International Jewelry and Watch Trade Fair in Basel – Switzerland.
Obviously, the Calvin Klein watches look stunning on their own. But levitating a center piece of the collection really matches the quality of the brand.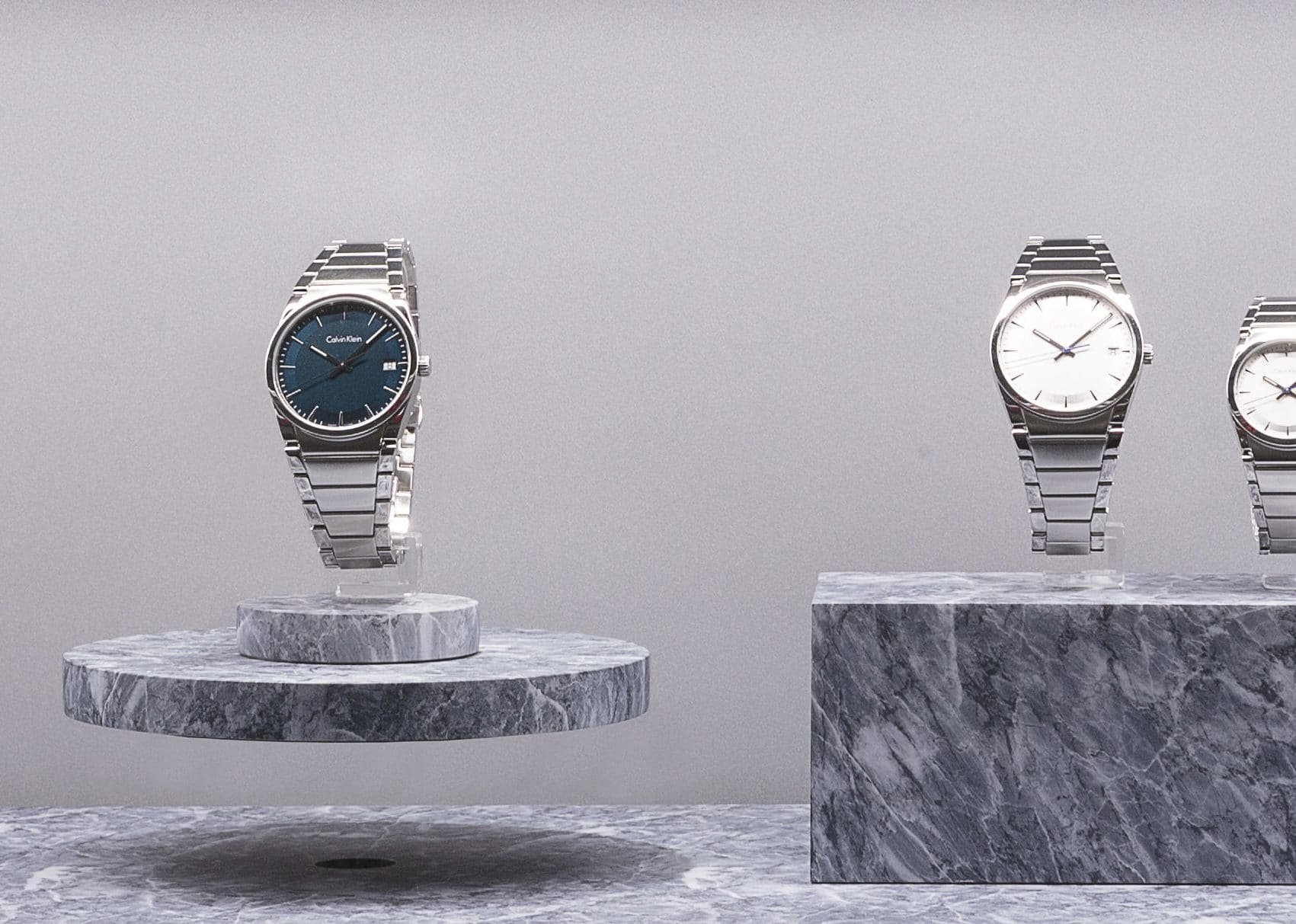 A flux 45 module was used for this project
Customer: The Swatch Group (Italia) S.P.A.